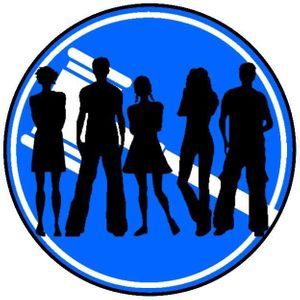 It is the vision of Teen Court that Wood County teens will be law-abiding leaders who give back to their community.
It is the mission of Teen Court to respond to needs and concerns of individuals impacted by crime, instill leadership qualities in members, and inspire offenders to restore justice.
What is Teen Court?
Teen Court is an innovative diversion program designed as an alternative to traditional court proceedings. The program is based on the premise that young people respond positively to the influences of their peers. Teen Court is seen as a "second chance" for youth who have made a poor choice. The program uses peer influence and early intervention in preventing recidivism. Youth-to-youth systems have been successfully utilized across the country to educate teen offenders on the impact of their actions. Addressing juvenile crime gives Teen Court members a "sense of stake" in the community and empowers them to make their communities safer while holding Teen Court offenders accountable.
Who appears before teen court?
Teen Court offenders. Juveniles are referred to Teen Court by the Juvenile Division of the Wood County Prosecutor's Office upon a complaint of delinquent behavior.
To be eligible, an offender must:
Be a first-time non-violent offender;
Be between the ages of 12 and 17 years of age at the time of the incident;
Have not been under the influence of drugs;
ADMIT INVOLVEMENT;
Have consent from parent/guardians.
Who makes up teen court?
Teen Court members. Members complete and application and interview process and are then selected from all over Wood County. Teenagers run the proceedings with an adult Hearing Officer presiding. Local attorneys and court officials train the youth participating in the process to assume the following roles:
Prosecutor

Presents the State's version of events.

Defense Attorney

Presents the Defendant in the most positive way.

Jury

Responsible for making an appropriate disposition based on the information heard from all parties.

Jury Foreperson

Presents the disposition to the defendant.
How can I become a member of teen court?
If you are interested in serving as a Teen Court member you must meet the following eligibility requirements:
Carry at least a 2.5 GPA
Be of Sophomore, Junior, or Senior status
Must Submit:

Resume
Application
Recommendation Form
Waiver, Release, and Consent Agreement
Selected applicants will be contacted prior to the start of a new term. Members are required to attend a mandatory training and abide by all Teen Court attendance and Code of Conduct policies. Teen Court is a great opportunity to accrue community service hours, make valuable connections, and learn about the juvenile justice system.
With questions or for more information, please contact: Annie Wilson awilson@woodcountyohio.gov